These are unprecedented times, where a global pandemic disrupts all aspects of local clinical practice. Yet, providing care for people with diabetic foot disease remains crucial: as clinicians caring for these patients, we can play our role in the Corona-crisis, by doing everything we can to keep our patients with diabetic foot disease free from hospital. Every hospital bed not needed by a person with diabetic foot disease (DFD), gives room for a patient suffering from Covid-19.
What can we do to provide evidence-based care with increasingly limited physical resources?
Every 20 seconds somewhere in the world someone loses a leg due to the complications of diabetes. At this moment, millions of people with diabetes suffer from poorly healing foot ulcers. These people can be helped when a multidisciplinary foot team shares common goals and follows evidence-based care.
The mission of the International Working Group on the Diabetic Foot (IWGDF) is to produce evidence-based guidelines to inform health care providers all over the world on strategies for the prevention and management of diabetic foot disease. Thus the IWGDF aims to reduce the high patient and societal burden of diabetic foot disease.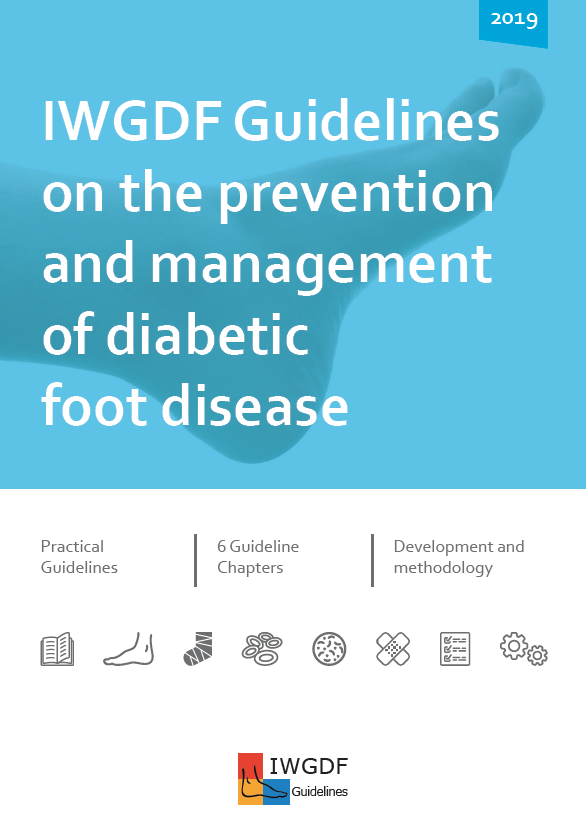 Guidelines
The IWGDF Guidelines on the prevention and management of diabetic foot disease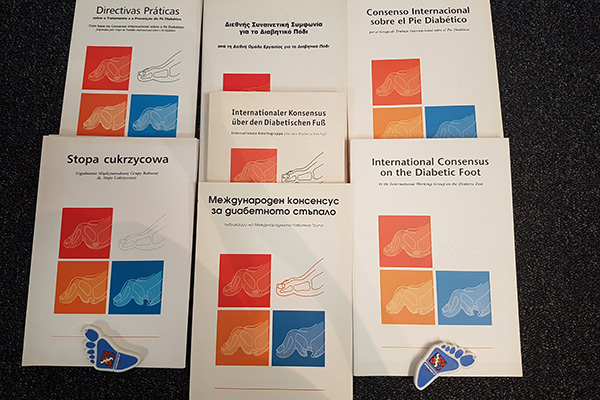 Translations
The translation of the IWGDF Guidance documents in various major languages.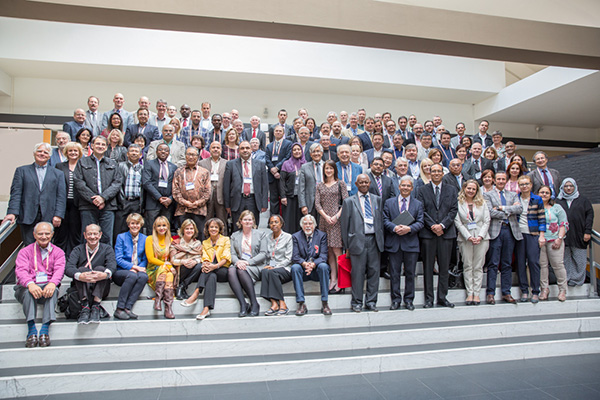 About
The IWGDF Guidance is written by clinicians, researchers and other experts-in-the-field from all over the world. Find out who we are.